We had a visitor up at the studio, Tim Sharman, head of technical services at Jesmonite showcasing some of their fantastic range of composite materials and techniques.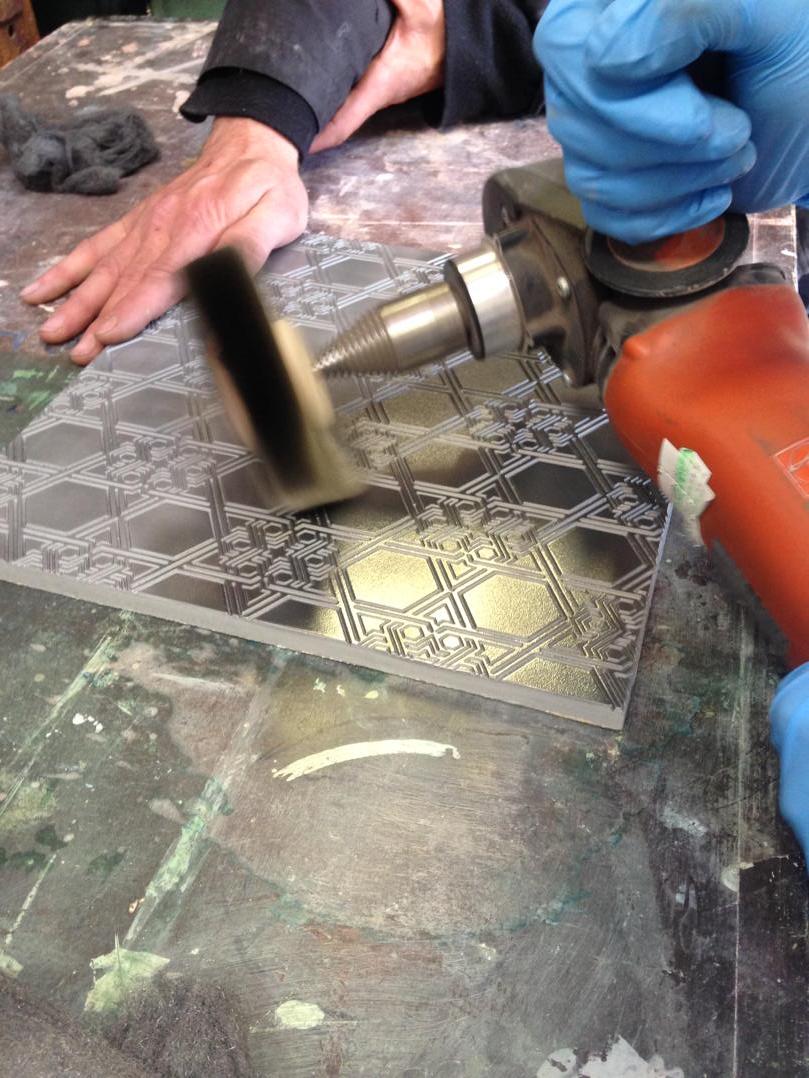 Having worked with jesmonite myself for a number of years it was a pleasure to finally meet up with Tim, to hear how their unique product range has grown and to hear some of the diverse architectural, artistic and functional uses for these materials.
cross section showing thin laminate construction of jesmonite window surrounds.
One of the amazing property's of jesmonite lies in its strength when used as a thin walled laminate.
As little as 6 mm of material will provide the strength of a similar solid cast profile thus reducing weight and material cost. Using quad-axial woven reinforcement and chopped fibre strands complex moulds and patterns can be cast stronger and lighter than before opening up huge possibilities.
The range of finishes is almost endless, coloured, matte, gloss, stone, polished, etched, aged, real metals.. in fact it is endless.
A really good thing was the genuine enthusiasm and product knowledge Tim has and we look forward to working together on future projects